some snapshots of the abandoned Air Line
We stopped again, to walk the abandoned Pere Marquette grade south, from C.R. 200 S., to the Air Line at the western edge of South LaPorte. First, looking north:


A friendly neighbor drove up but I didn't get her on film. We're strolling south: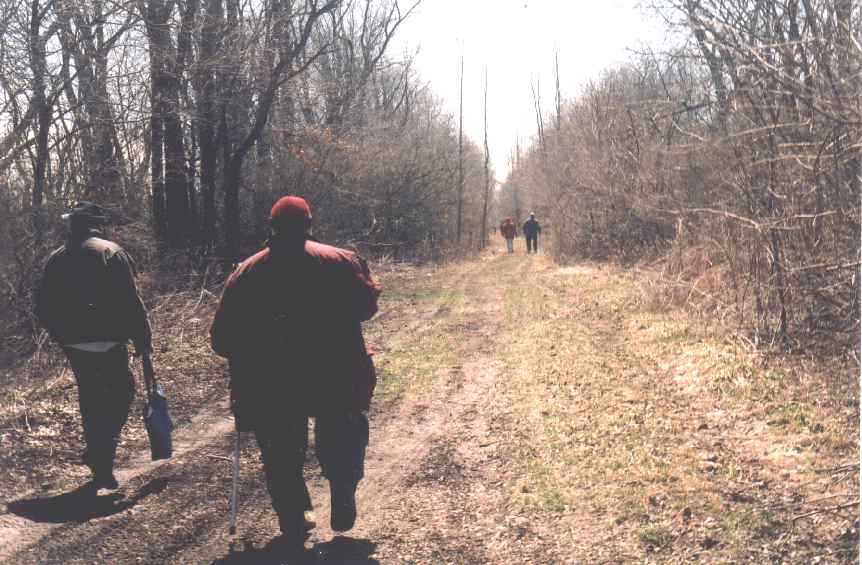 I guess I was going for showing the PM grade, that we were following, in relation to the adjacent field. I apparently threw in some foreground object but that doesn't seem to have worked out well, does it?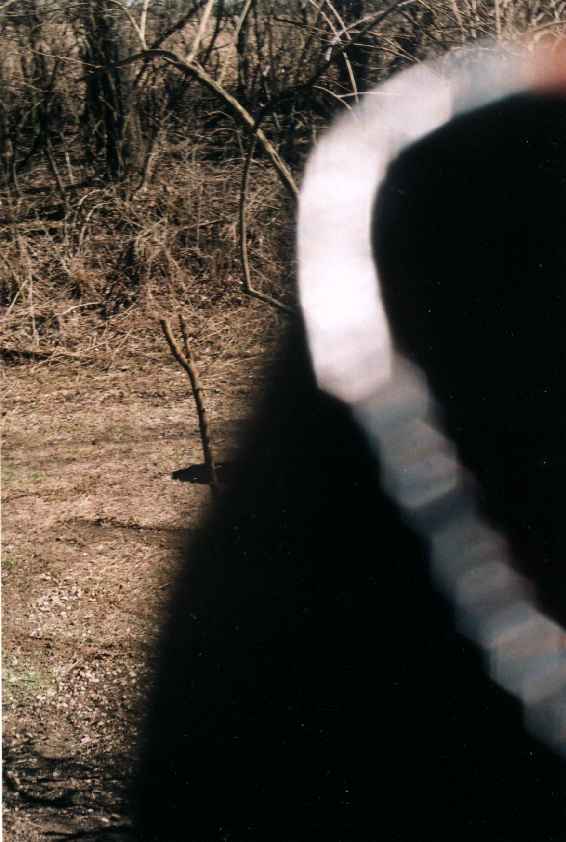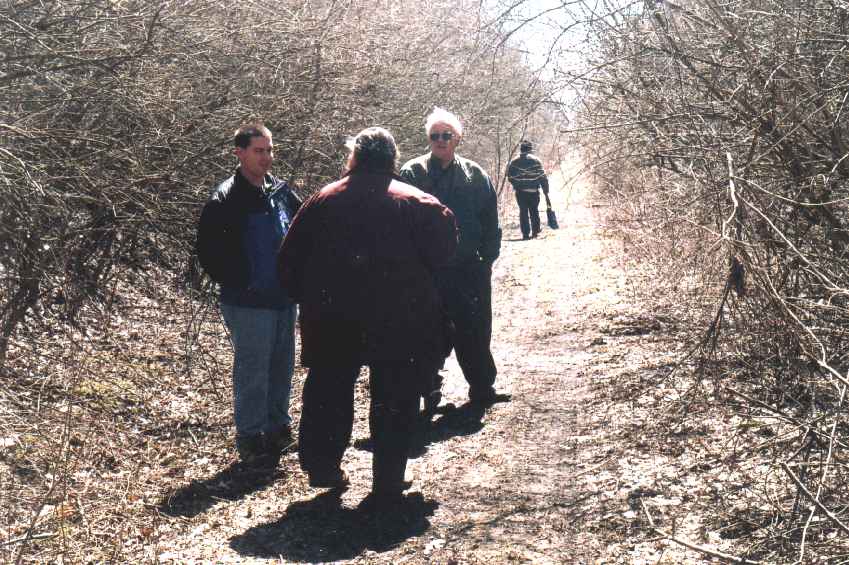 Here we are at the remains of the Air Line's bridging over the Pere Marquette RR, looking east from the western bridge support.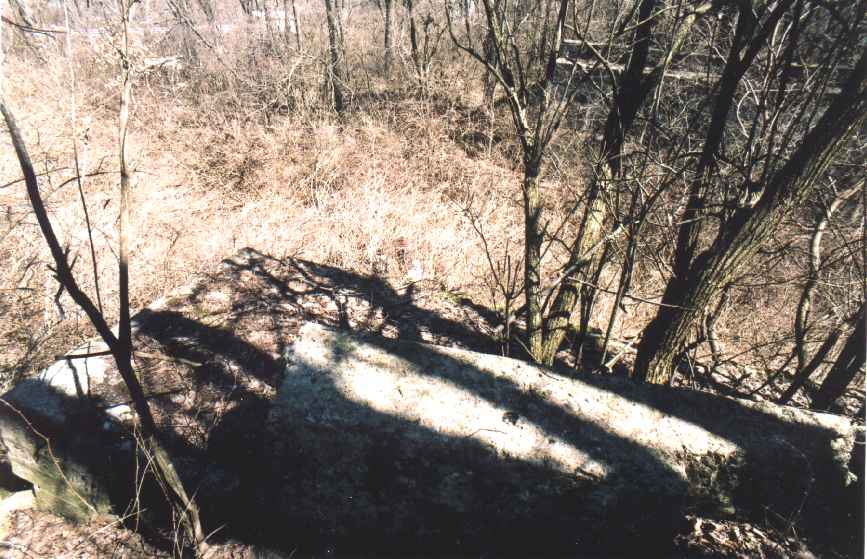 Looking west across where the old grade has been replaced by a farmer's field, followed by a view back east along the overgrown grade.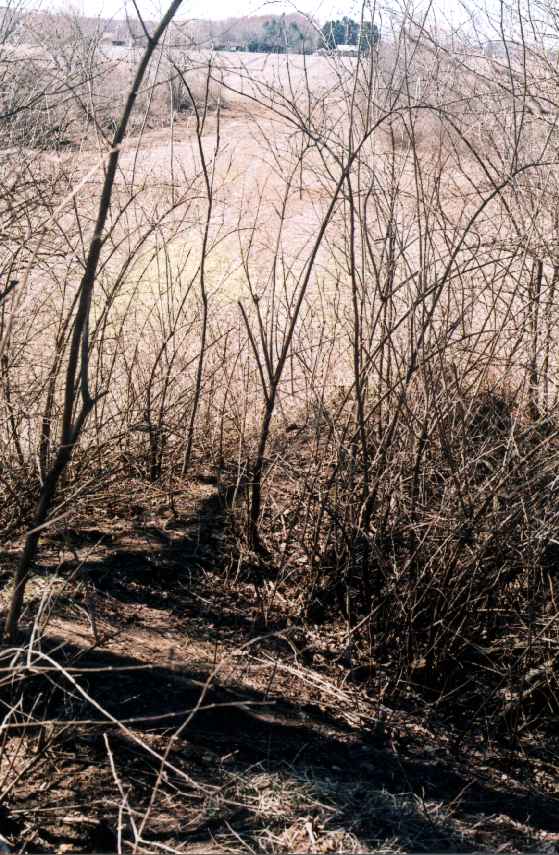 Some of the group headed back north along the PM, while I snapped off a couple more shots of the bridge foundations to finish off my first roll.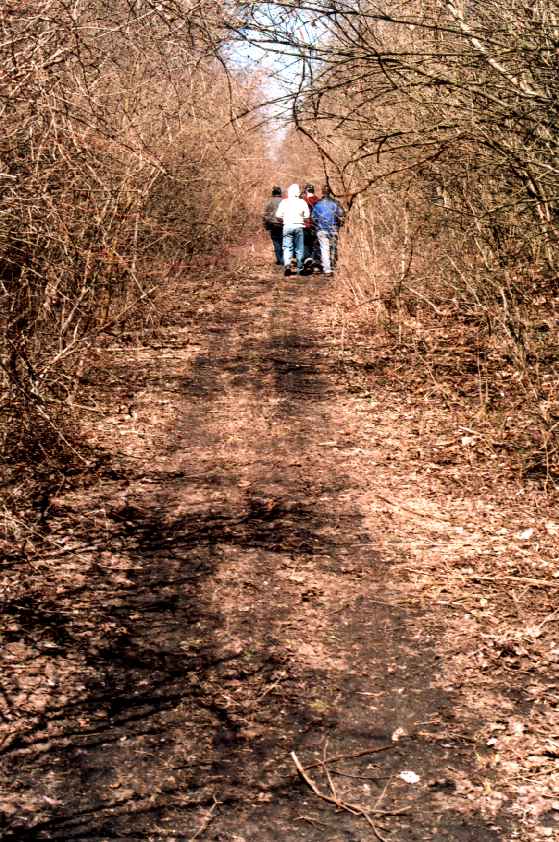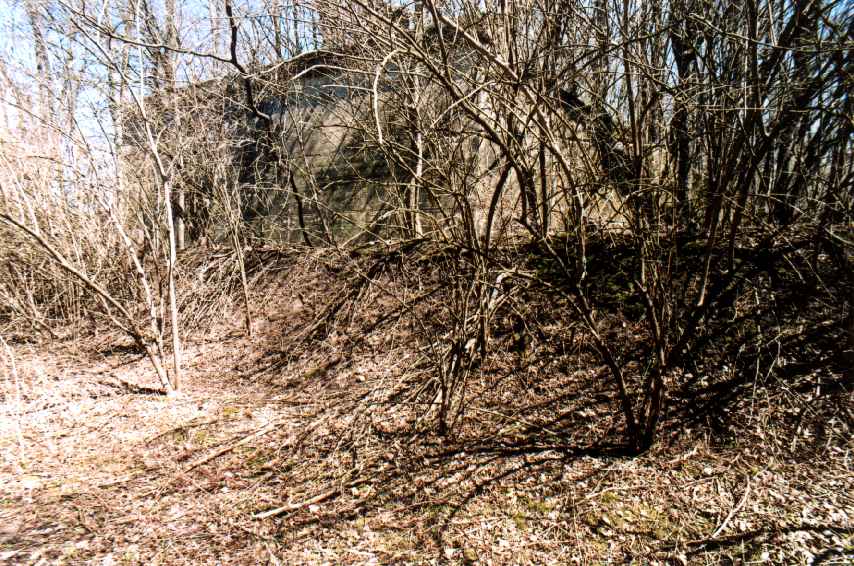 This page is at http://www.calumet.tripod.com/air-line/pix3.html.
Created 15th April, 2005; last updated the 30th.