2 April, 2005, tour of bits of the Air Line between LaPorte and Woodville Junction
After driving through Door Village, we stopped at the former Wilkinson substation, where the current residents came out and chatted with us.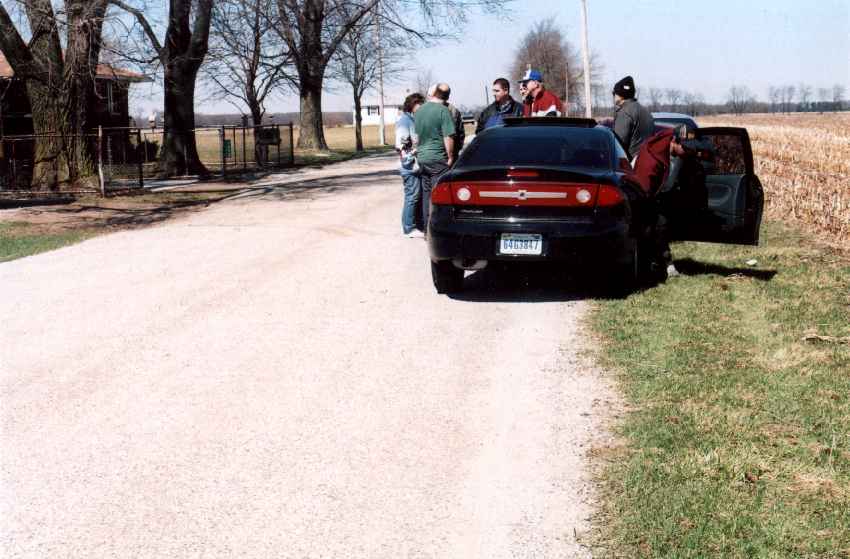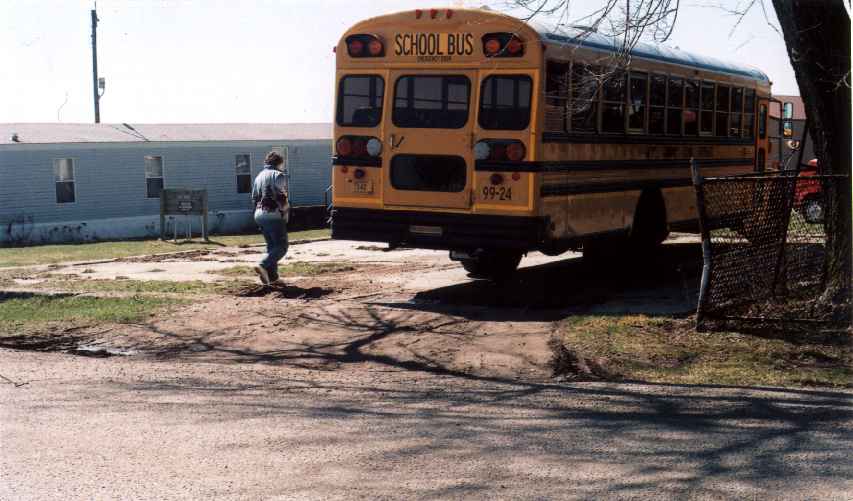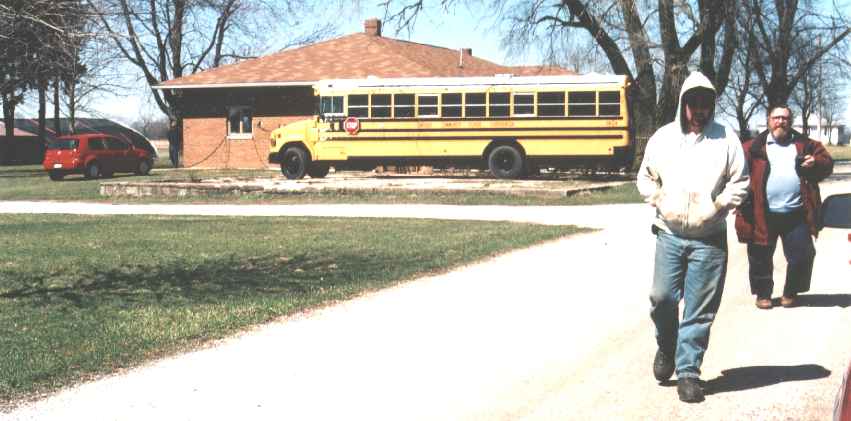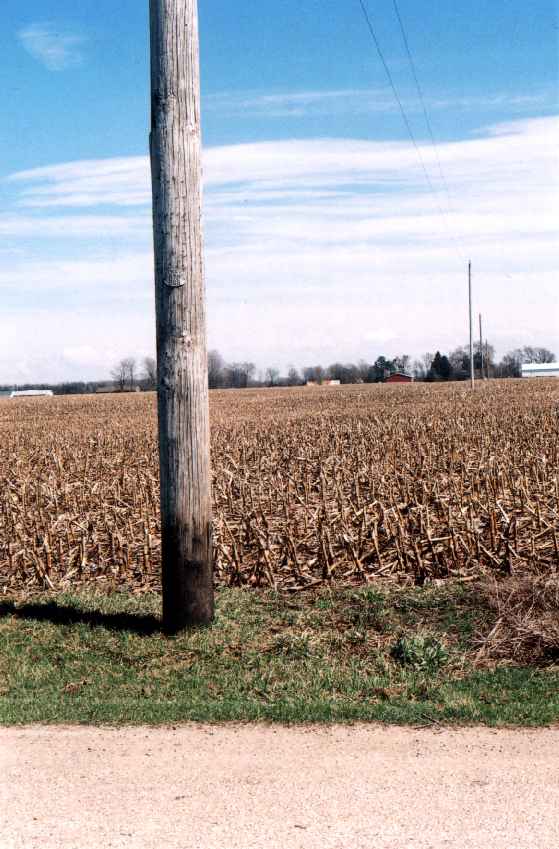 It was news to us that this building, although since added to, had been the stationmaster's.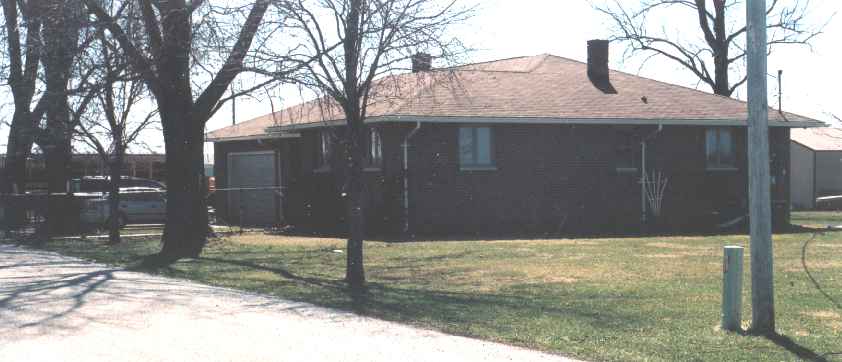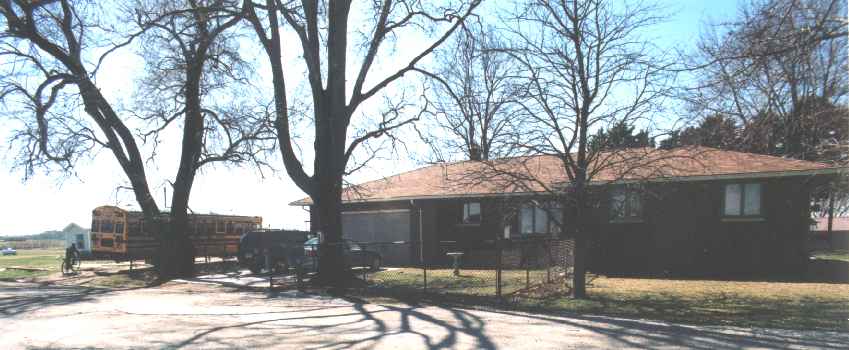 The foundation of the substation building.

This page is at http://www.calumet.tripod.com/air-line/pix4.html.
Created 18th April, 2005; last updated the 30th.