2 April, 2005, tour of bits of the Air Line between LaPorte and Woodville Junction
The treeline to our south was the old grade, as we drove farther west.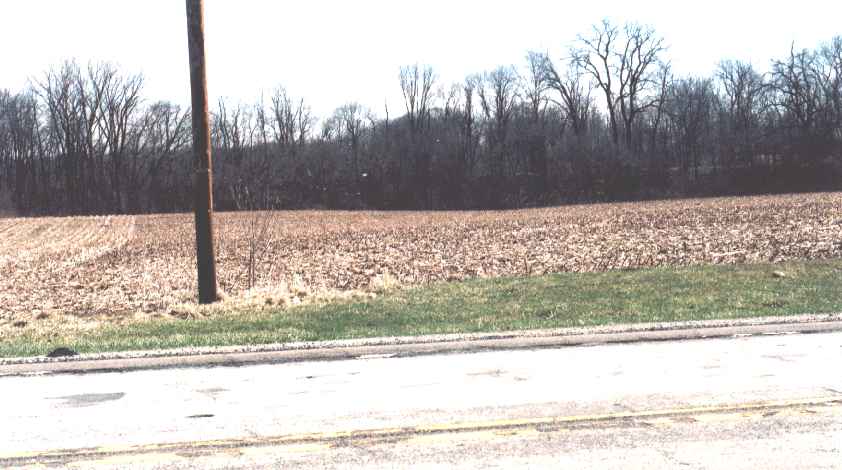 East of Pinhook, at first we figured that this ridge was the old Air Line.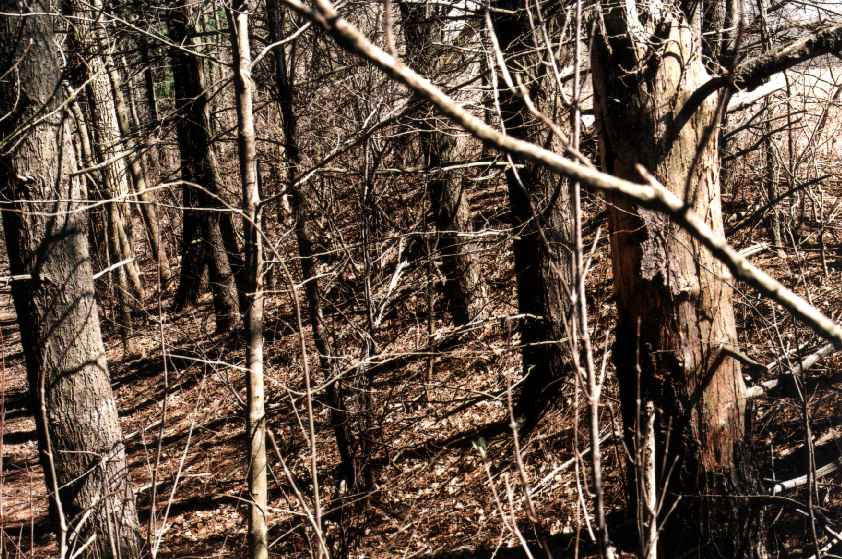 But then it was pointed out that actually this, here facing east, was the old grade.


I think here we're north of Pinhook, looking west into the old Air Line cut.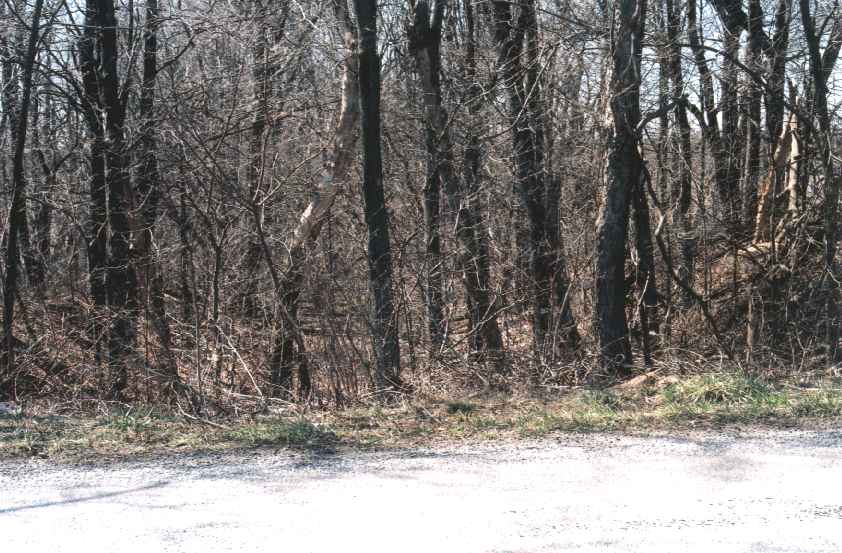 And there's the cut looking east, across a stretch of farmland which has been filled back in.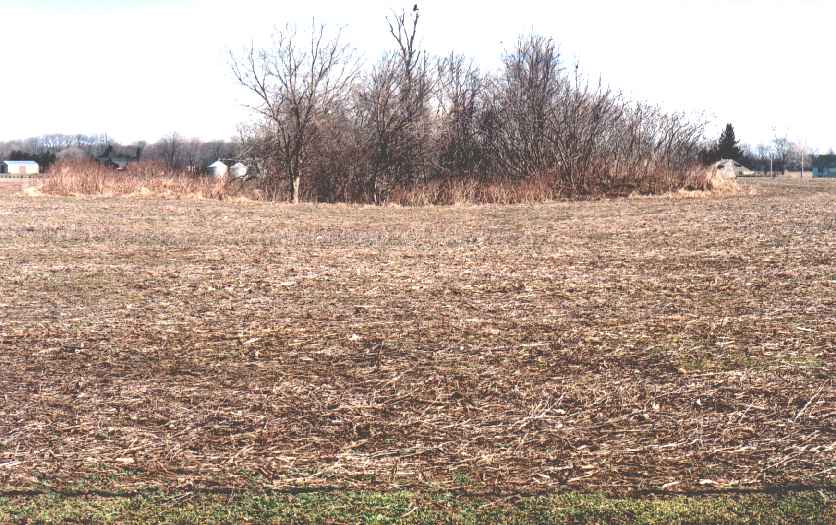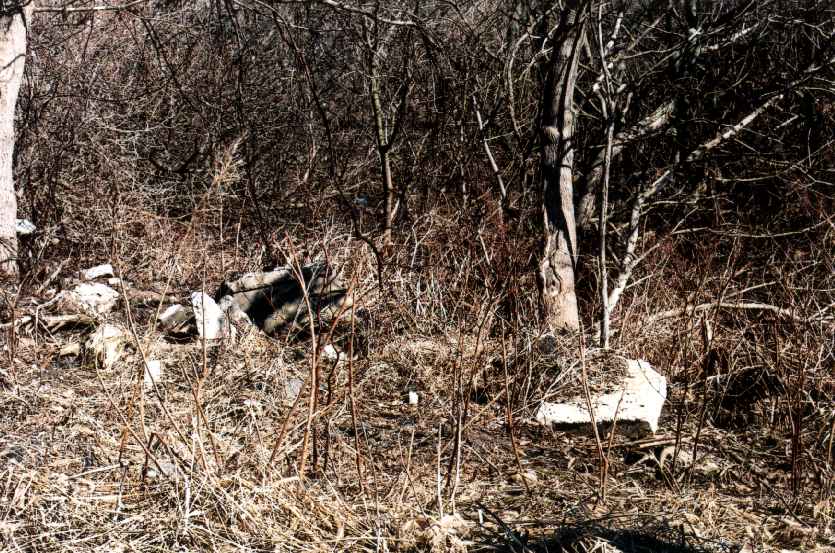 It was handy being able to walk right behind the home of one of our tour particpants to view more of the old right-of-way.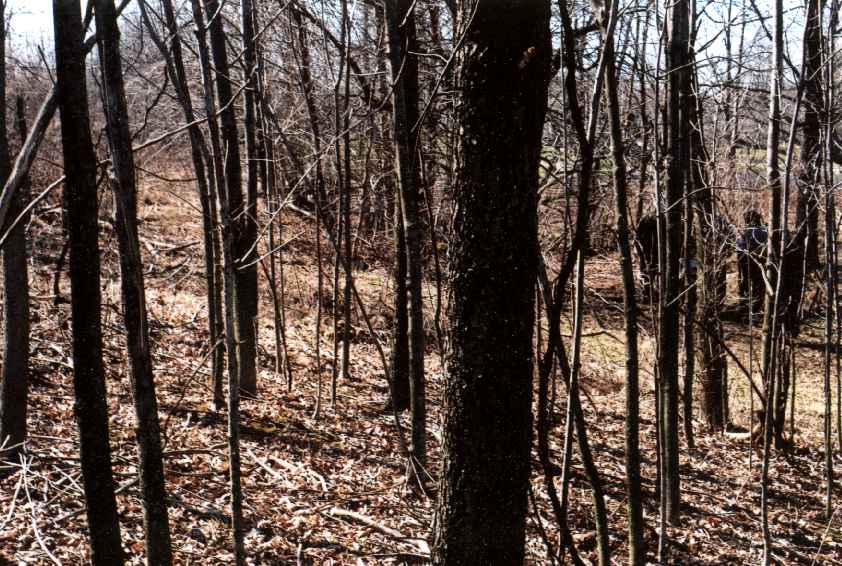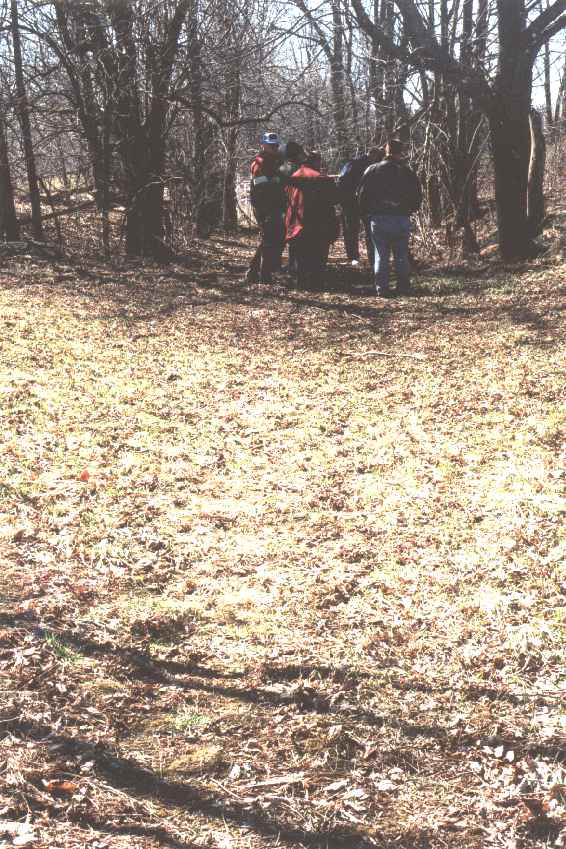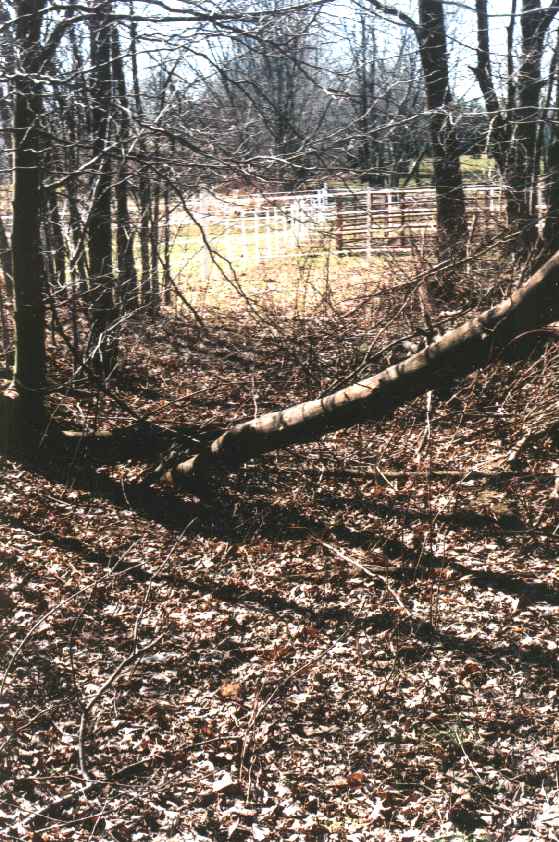 This page is at http://www.calumet.tripod.com/air-line/pix5.html.
Created 18th April, 2005; last updated the 30th.