2 April, 2005, tour of bits of the Air Line between LaPorte and Woodville Junction
Looking south at where the streetcar line to Valparaiso crossed the old Baltimore & Ohio at Woodville Junction.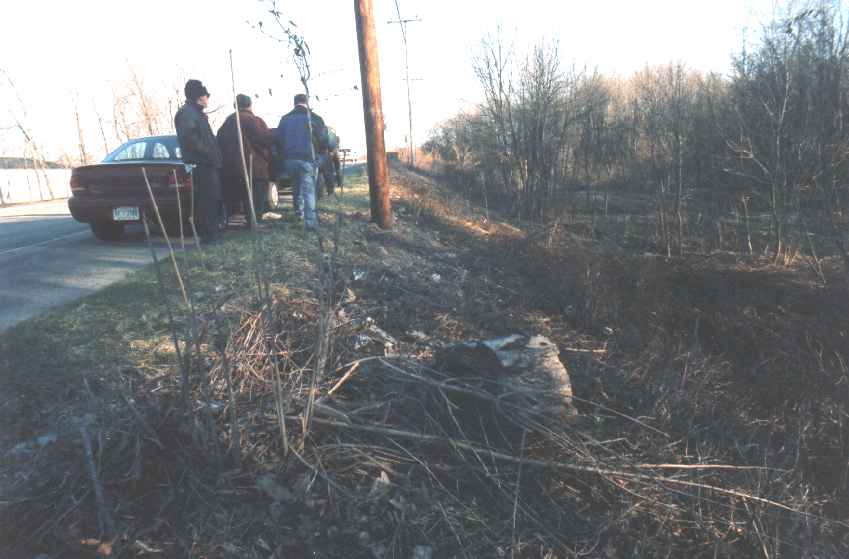 A creative re-use of the old Woodville Junction building, with some jamoke's finger and a solar flare in the shot.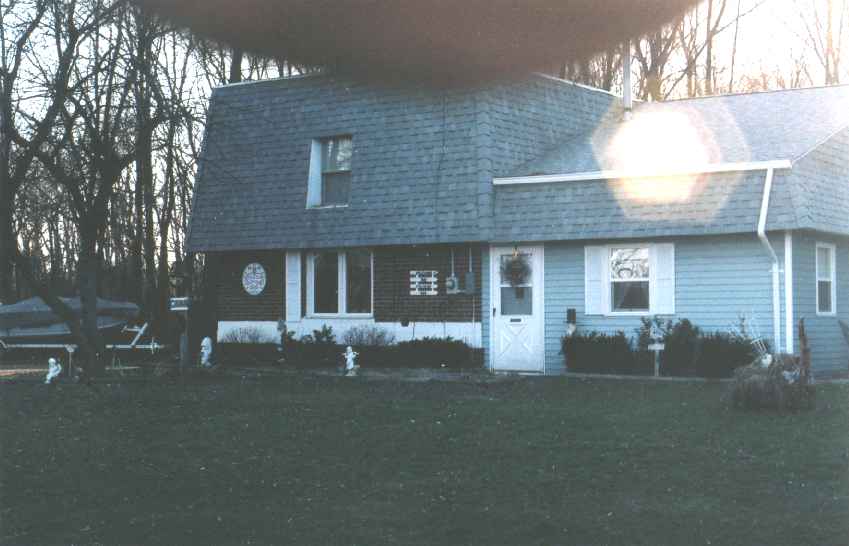 Ah, that's better.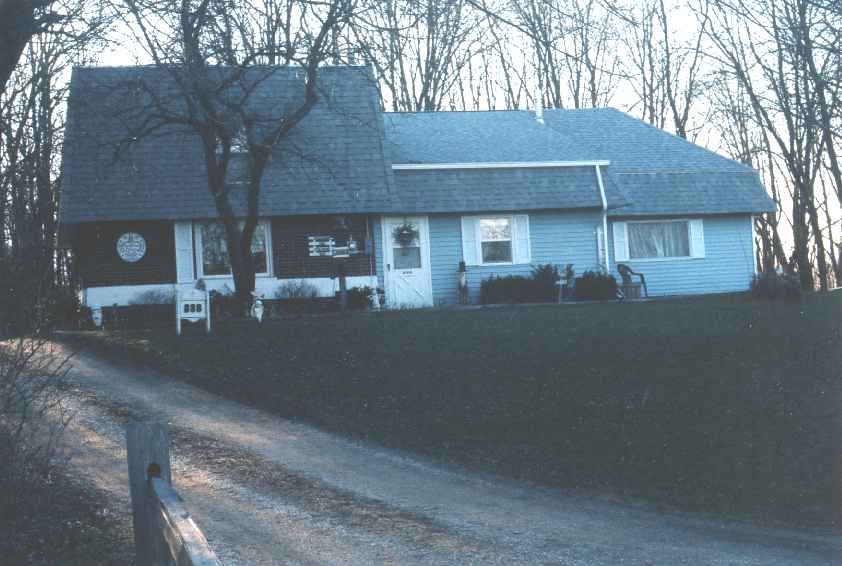 A Burlington Northern-Santa Fe chose the right moment to pass through Woodville Jct. along the former B&O.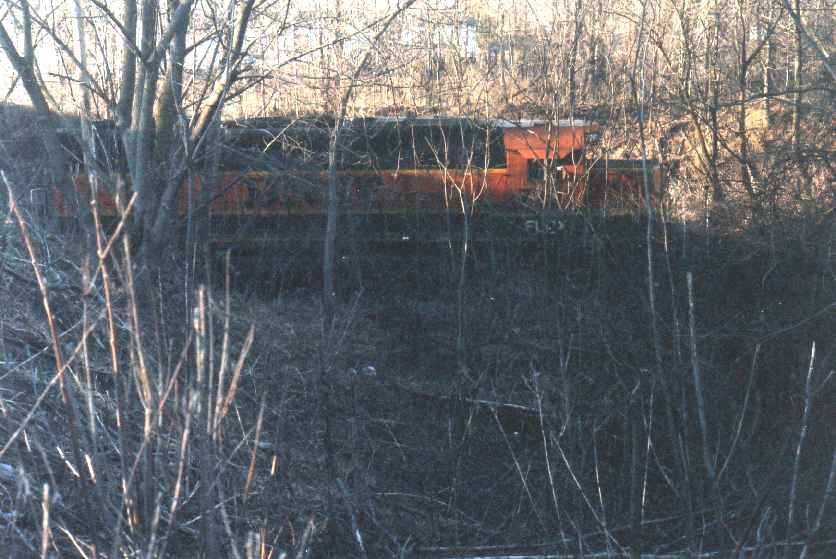 One can almost see the old streetcar running along the old line past the old station. Grogginess, after a day's worth of tromping around, and fading sunlight signalled it was time for our first tour to end.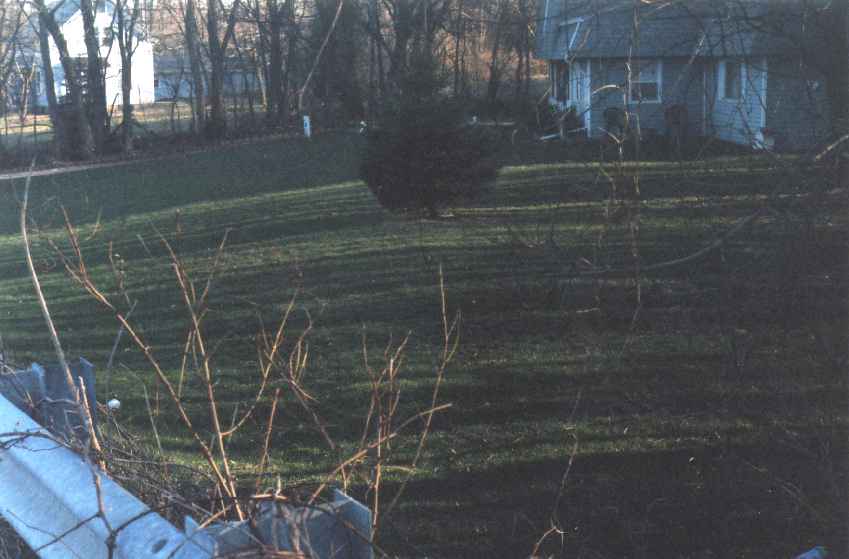 Until next time.
---
As an anticlimax, here are several shots of the abandoned Wabash northwest of where it crossed the Air Line in Porter County's Jackson Township. Looking southwest from the Richardson Nature Preserve and then back northeast.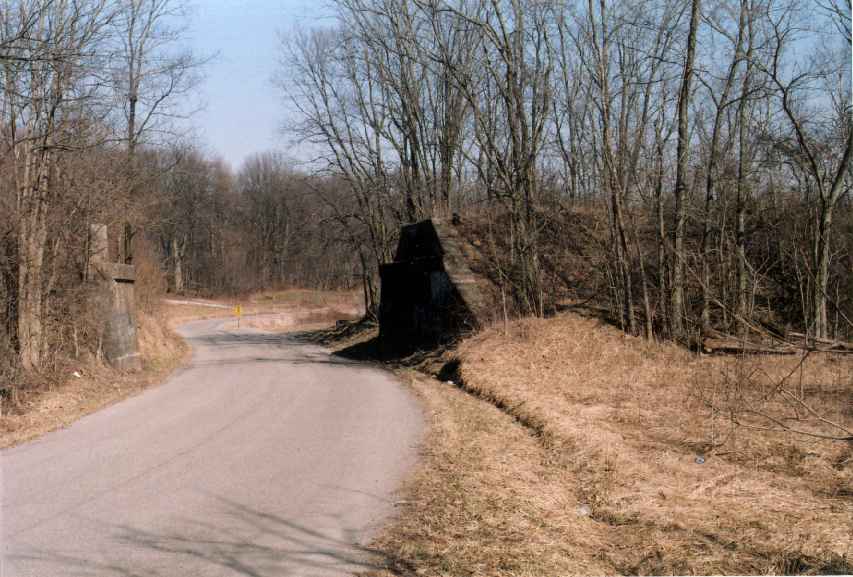 Crossing the Wabash line again, this time at grade.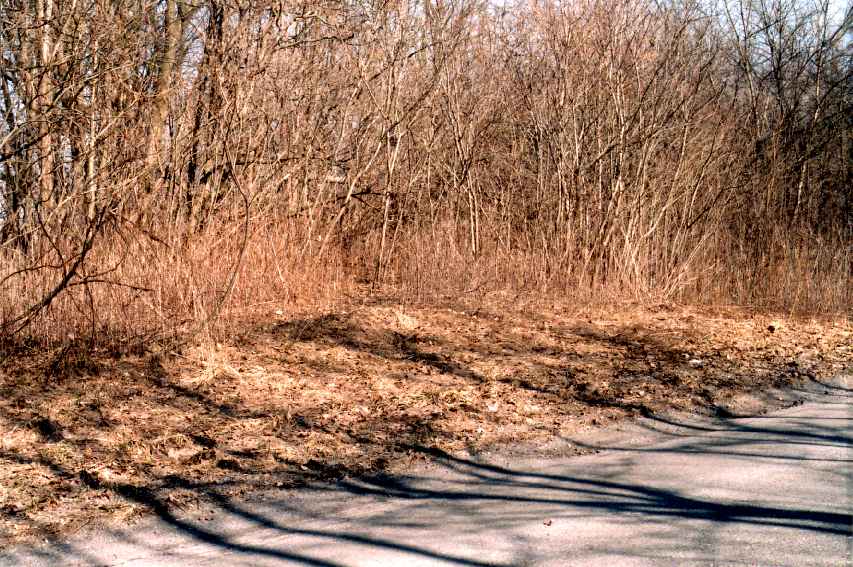 This page is at http://www.calumet.tripod.com/air-line/pix9.html.
Created 27th April, 2005; last updated the 3rd May, 2007.