some snapshots of the new Air Line historical sign
Put up by the Westville Community Historical Society, it's on the east side of U.S. 421, at the south edge of the old New York-Chicago Airline railroad cut -- 1½ miles north of Westville, 4/10 mile north of eastern S.R. 2, and 1/10 mile south of C.R. 250 South to the east.

Looking southeast from other side of U.S. 421. The other sign, in the distance south of you, is for for the Town of Westville.


Looking north at the other side of the sign.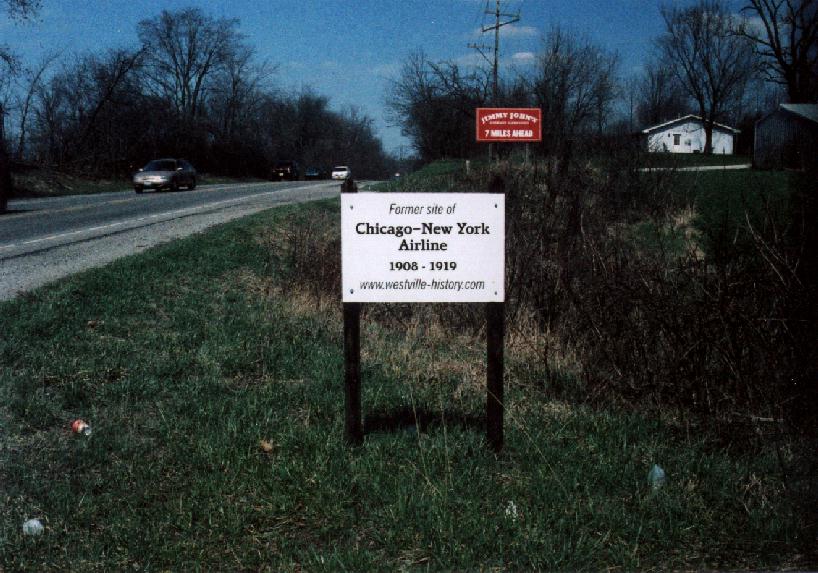 Looking south.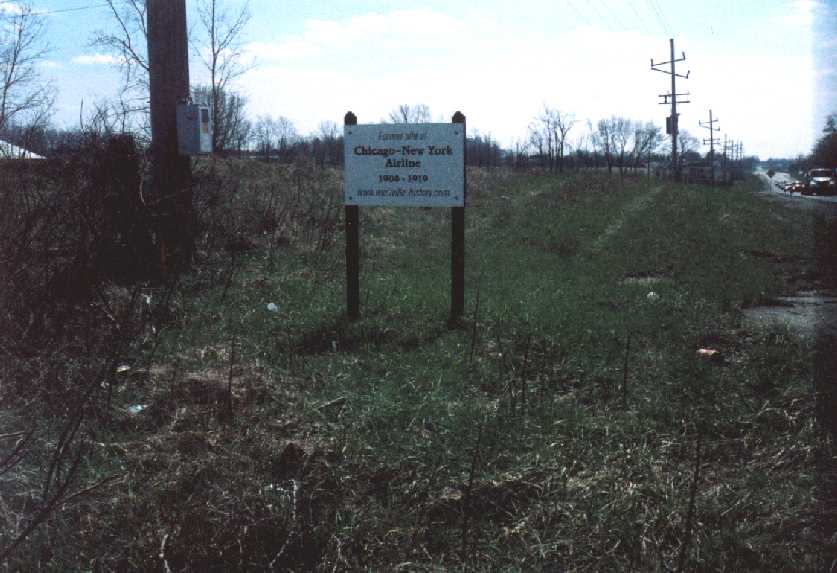 Looking northwest.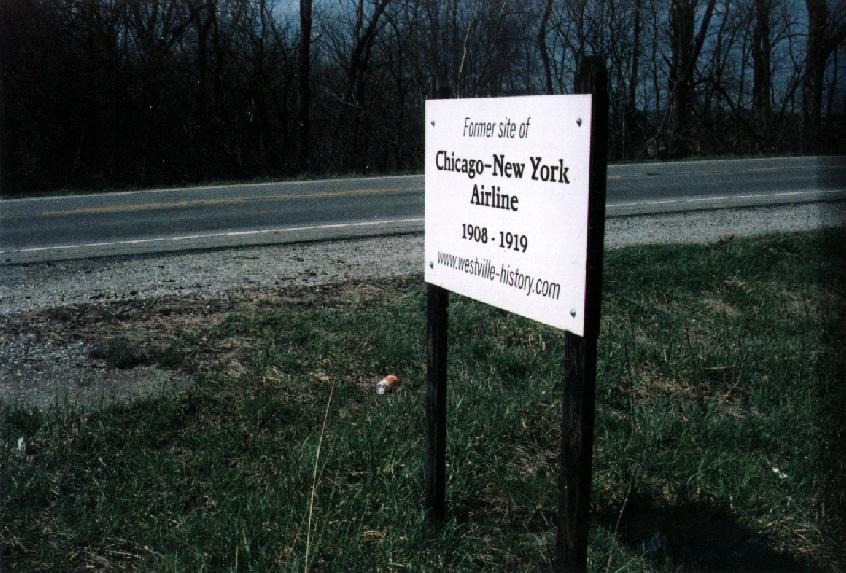 Looking east at the north side of the local historical marker.

This page is at http://www.calumet.tripod.com/air-line/wvl.html.
Created 3rd May, 2007.