The current lighthouse is in the upper left corner of the snapshot below: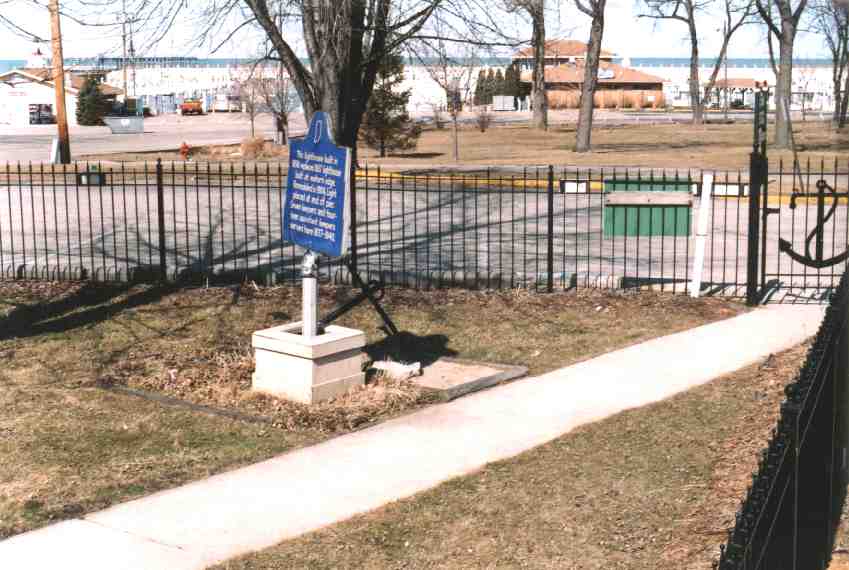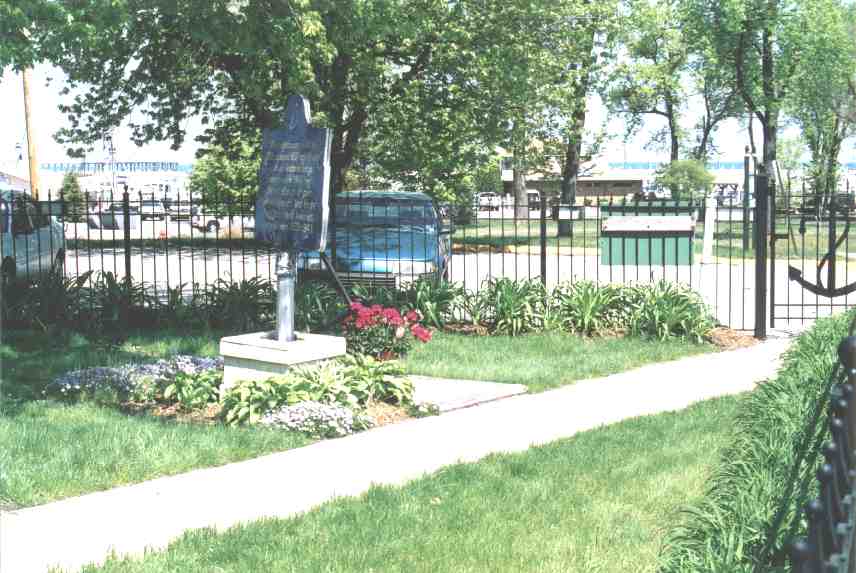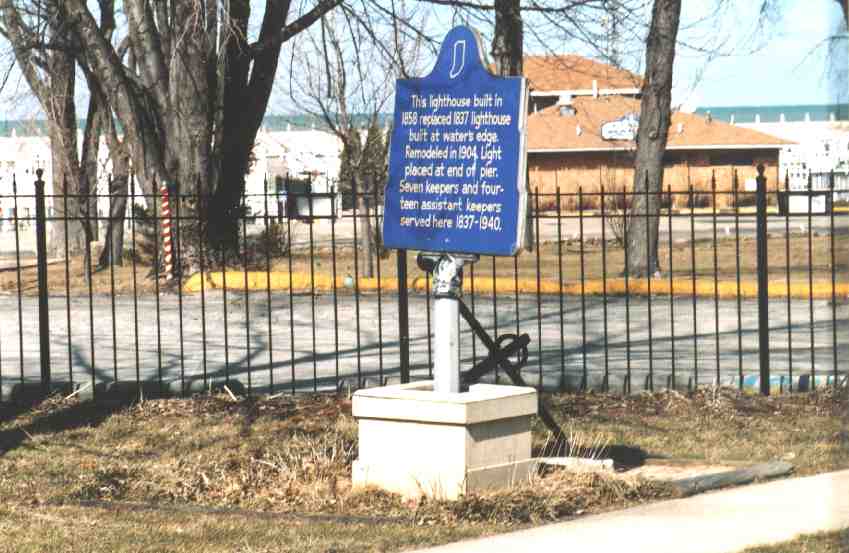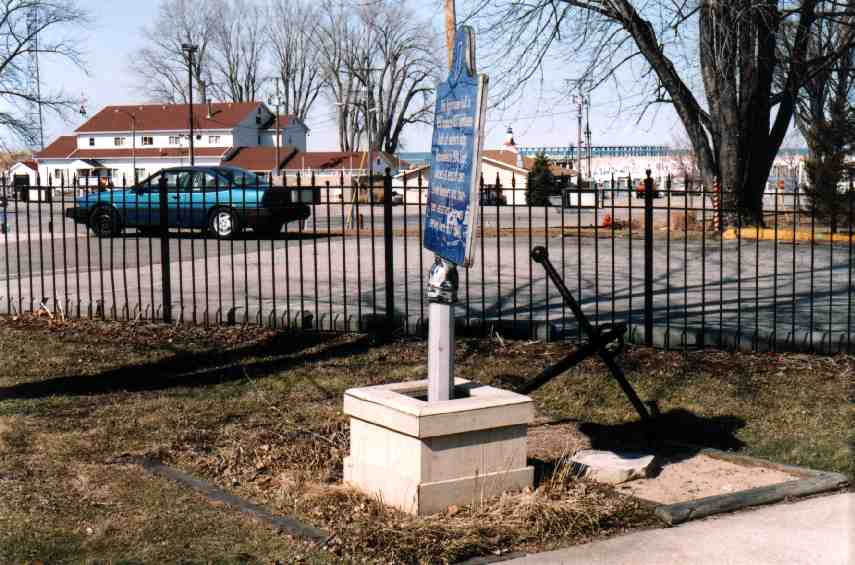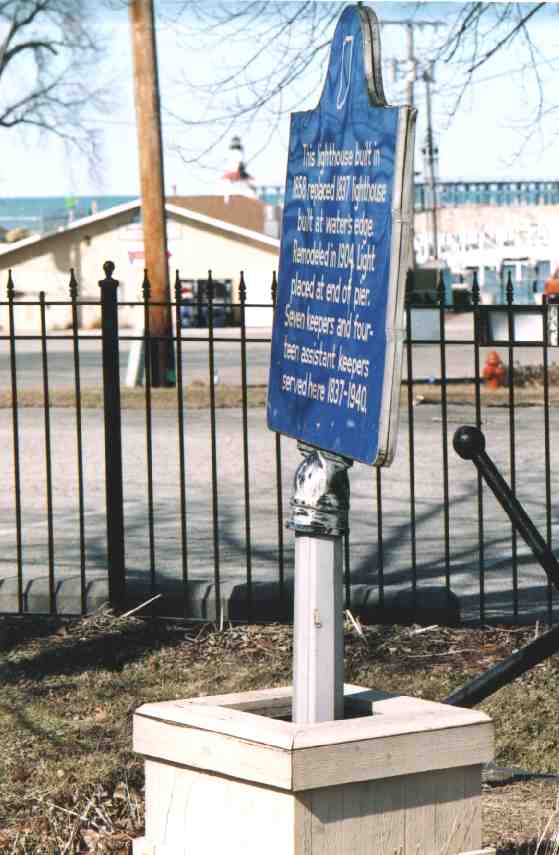 These are snapshots of the historical marker for Michigan City's old lighthouse. It is a couple sheets of plexiglas covering the original, Indiana Historical Bureau, state historical marker. According to the LaPorte County Historical Society, it was dedicated in 1983, while the official marker, hidden underneath the current one, dates from 1966.

This is northeast of the Michigan City Historical Society's museum, in the commemorated building but closed for the season when photographed. These are northwest of the Franklin Street bridge over Trail Creek, west of Washington Park.

This old lighthouse used to be on the shore of Lake Michigan but is now inland, due to the unnatural build up of sand caused by the breakwaters, which have since been extended out into the Lake for Michigan City's harbor. The shoreline to the west has consequently been eroded away. You can watch Washington Park slowly growing larger, as well as homes to the east creeping inland, with new condos being added on the newly formed land to their lakeside, while the Indiana Dunes National Lakeshore's beach west of NIPSCO's power plant is slowly, unnaturally washing away.