some snapshots of the abandoned Air Line
Maybe I'll eventually scare up my photos of the state historical marker dedication ceremony and the photos I've shot over the years along different stretches of the old Air Line grade. For now, here are several I took as a prelude to our group tour of the eastern end of the streetcar route and my actual tour pix.

below: South LaPorte, March, 2005. You are looking northeast, across S.R. 39, to the LaPorte Municipal Airport. The (unreadable here) state historical marker for the former R.R. is on the east side of the highway, in line with the old grade. The streetcar turned north a half mile east to head into downtown LaPorte.


Looking west along the old R.R. grade. My car is on the shoulder of S.R. 39. Apparently a farmer using it as a private roadway keeps the grade open.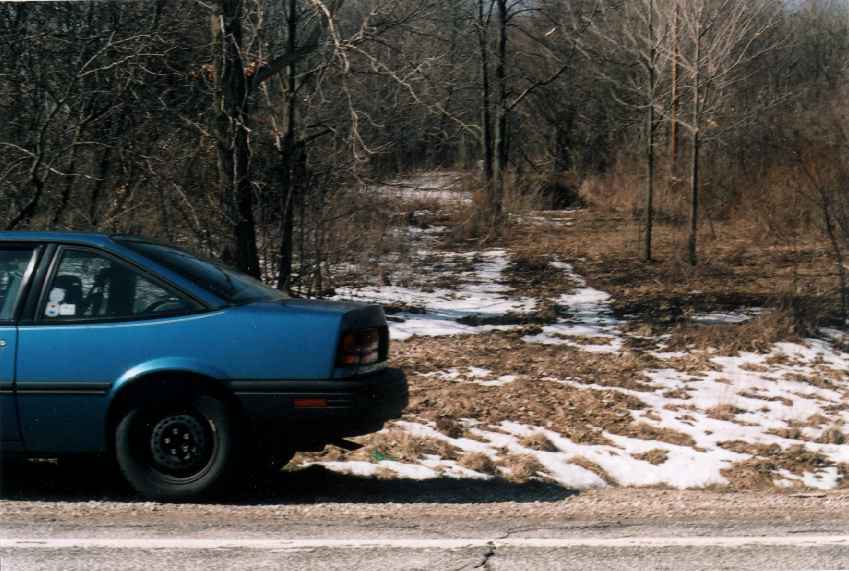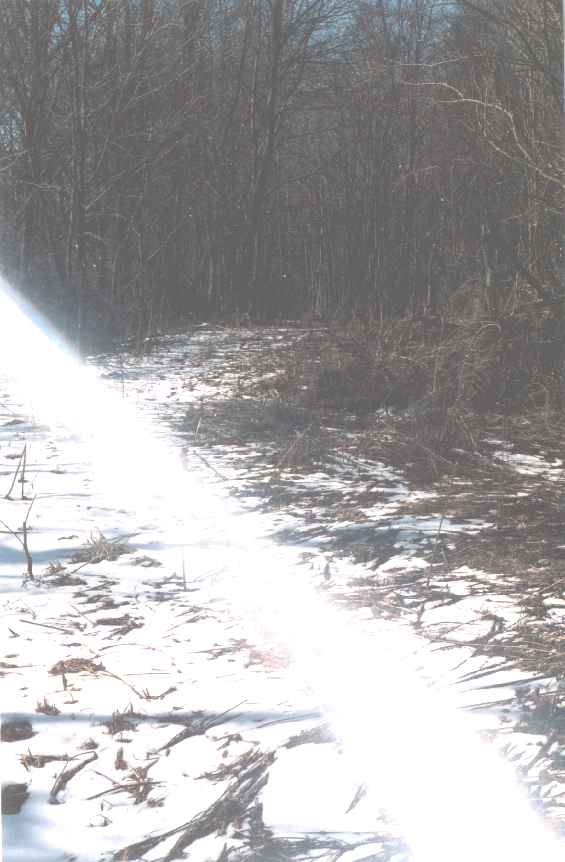 Looking east along the old grade back out to the highway.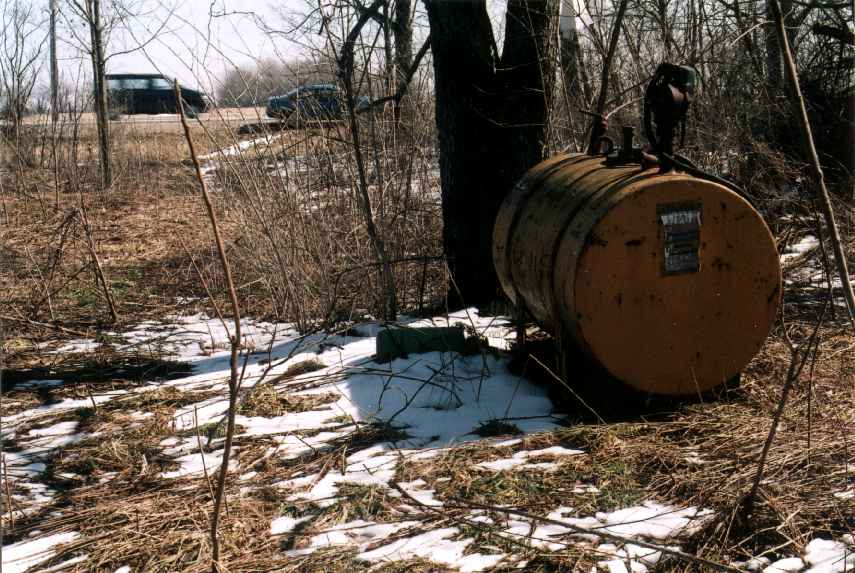 A little farther west.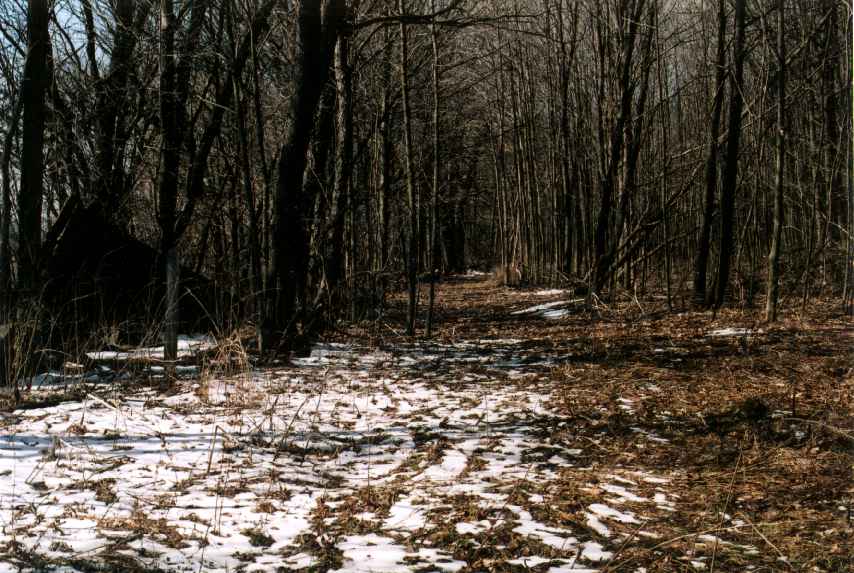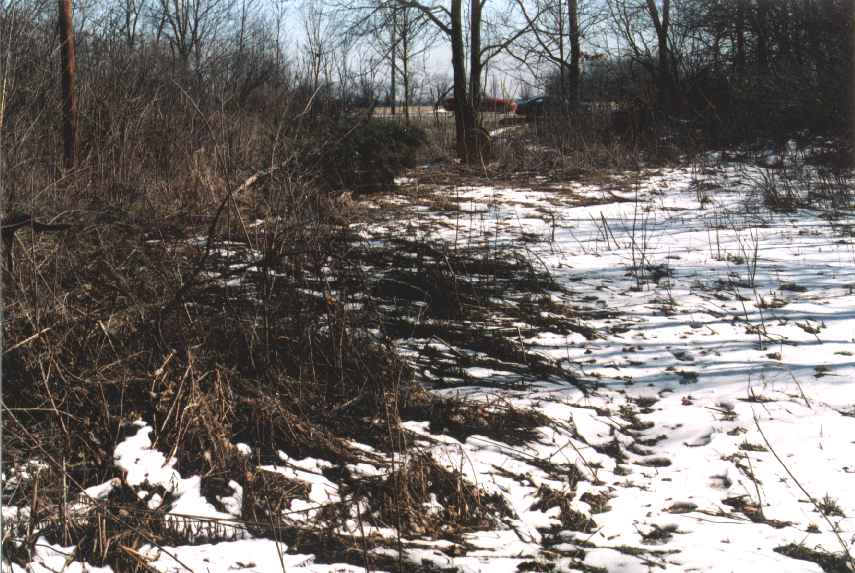 As far west as I strolled that day, looking west and then east. The pick-up driving by shows you where the highway is.

This page is at http://www.calumet.tripod.com/air-line/pix1.html.
Created 7th April, 2005; last updated the 30th.